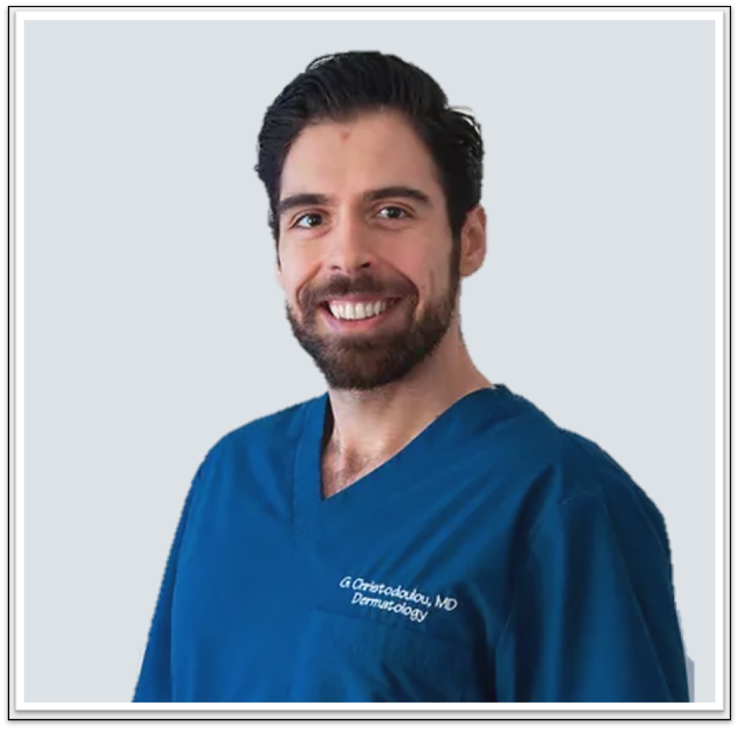 Dr. George Christodoulou
MD. CM, FRCPC, FABD
Dr George Christodoulou is a Board-Certified Dermatologist by the Royal College of Physicians and Surgeons of Canada and the American Board of Dermatology.
Dr. Christodoulou was born and raised in Montreal. He completed a B.Sc in Microbiology and Immunology, his medicine and his 5 year specialty dermatology training at McGill University. Dr. Christodoulou is fluent in English, French and Greek.